Loan options tailored to your financial goals.
Purchase loans. Refinancing options. Flexible mortgage solutions.
LOAN PROGRAMS WE OFFER
Traditional and flexible loan options to match your needs.
Whether you're purchasing a home, refinancing for a better rate, taking cash out, or looking for specialized solutions, we have options for you. We'll create your tailored loan strategy with a program that gets you an ultra-competitive rate with minimal fees. Explore our loan programs below!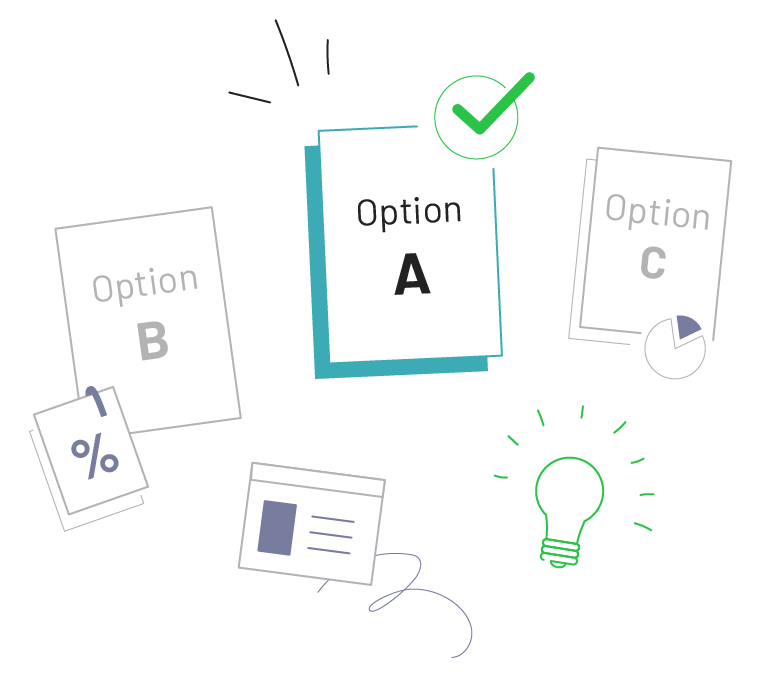 Special Loan Options
8 to 30 year terms

Real estate investor purchase loans

DSCR loans

100% financing options

Interest-only loans
Get Expert Guidance
A Mortgage Company You Can Trust
Our Full-Transparency Promise
You've worked hard for what you have. Don't let pushy lenders turn YOUR hard work into THEIR profits with hidden costs and shady practices. Our Full-Transparency Promise will show you how much you can actually save.
Lender Matching
We'll shop your loan around to several lenders and find an ideal match.
See Every Option
We'll show you the actual rates available for your personal circumstances.
Unbiased Advice
We'll recommend an ideal option based on the goals you identify.
Concierge Service
Your Concierge Team will keep you in the know at every step of the process.